Horror films can be a bit of a divider for people – you either love them or hate them. Personally, I love them! They're dark, exciting and full of suspense. I might be a little bit of a horror film snob, but I'm not really a fan of mindless-gore; I much prefer something that really gets in your head. Psychological thrillers, anything with a real back-story and well explained plot, films that focus around mental illness, old asylums, the paranormal, creepy children or even serial killers with a real motive are my sort of thing.
Because we love horror films so much here at AwesomeBooks, we've decided to bring you the best of our horror collection with our list of the top 5 scariest horror films.
The Blair Witch Project 
It's a classic that everyone needs to see. It was one of the first films that popularised the use of handheld cameras in horror films (think of more recent ones such as Cloverfield) making it feel even more real and unsettling – you see what the characters see and literally have no idea what's going on outside the frame.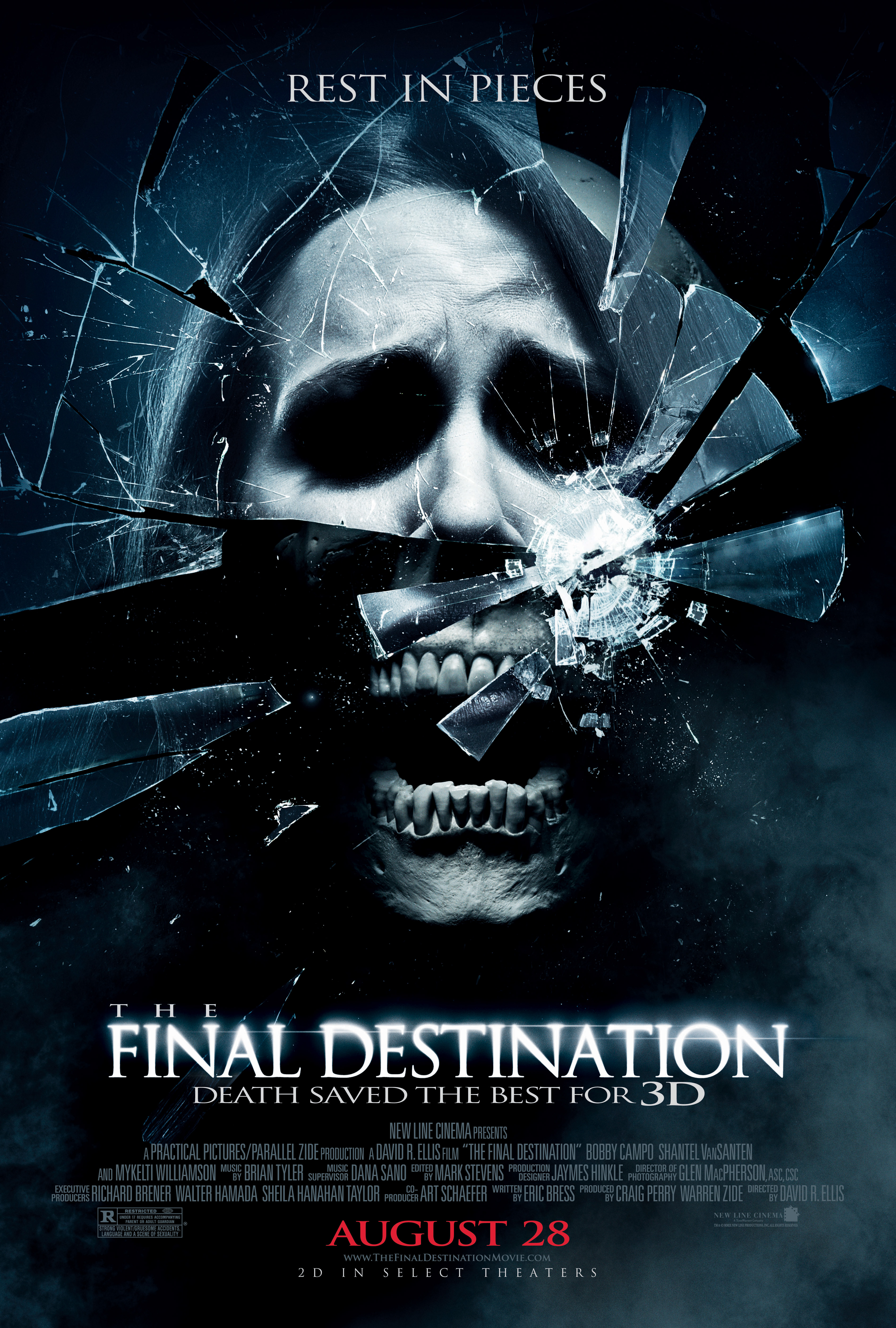 If you want to be put off aeroplanes, motorways, rollercoasters and just about every other mode of transport / room / object you might come across in day-to-day life then this is the series for you. The Final Destination series follows several groups of individuals reminding them that you can never escape death.
If you like films with a twist you'll like The Village. A small village in 19th Century America, is terrorized by unknown beasts from the forests that surround them; the edges of

the forest are patrolled every night to keep the villagers safe. However, things start to change when one man decides to enter the forest…
Shutter Island messed with your head. It's as simple as that. US Marshall, Teddy Daniels, is sent to investigate an escaped patient from Ashecliffe Hospital – an asylum for the criminally insane. However, as he uncovers more and more secrets you're left questioning what almost

everything you've seen. Like I said, it seriously messes with your head but is absolutely incredible.
If you're looking for a film that's going to make you jump and squirm and just be pretty creepy and disturbing then this is the film for you. The plot is simple enough, Christine refuses to give a bank loan to a old gypsy woman who, as a result gets mad, puts a curse on her and threatens to send her to hell – only after being terrorized by demons for 3 days. This is your typical horror film, except there's nothing typical about it.
You can check out the rest of our AwesomeHorror collection, including both books and films, on AwesomeBooks