Here it is the run down of our top 5 favourite quotes provided by you.
5) "The house smelled musty and damp, and a little sweet, as if it were haunted by the ghosts of long-dead cookies." – Anansi Boys & American Gods (Neil Gaiman).
4) There couldn't be a list of favourite quotes without this one popping up somewhere, "It was the best of times, it was the worst of times, it was the age of wisdom, it was the age of foolishness, it was the epoch of belief, it was the epoch of incredulity, it was the season of Light, it was the season of Darkness, it was the spring of hope, it was the winter of despair, we had everything before us, we had nothing before us, we were all going direct to heaven, we were all going direct the other way – in short, the period was so far like the present period, that some of its noisiest authorities insisted on its being received, for good or for evil, in the superlative degree of comparison only".  A Tale of Two Cities, (Charles Dickens).
3) A short but brilliant one from Robert Louis Stevenson "If he be Mr. Hyde, I shall be Mr. Seek" from Doctor Jekyll and Mr.Hyde.
2) Terry Pratchett makes us cry with laughter again with this one, "Just erotic. Nothing kinky. It's the difference between using a feather and using a chicken." From Eric.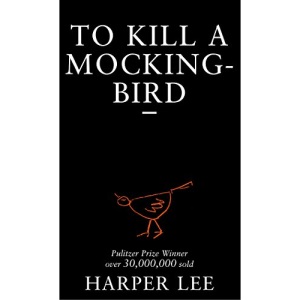 1) A great quote from one of our all time favourite books To Kill A Mockingbird "First of all," he said, "if you can learn a simple trick, Scout, you'll get along a lot better with all kinds of folks. You never really understand a person until you consider things from his point of view […] until you climb into his skin and walk around in it." (Harper Lee).
Thank you to everyone who entered, it really was eye opening to see how many different genres all our Awesome community liked to read. To all the winners congratulations and we will be in touch shortly to arrange your prizes.